Hohensalzburg Fortress & City Mountains
Hohensalzburg Fortress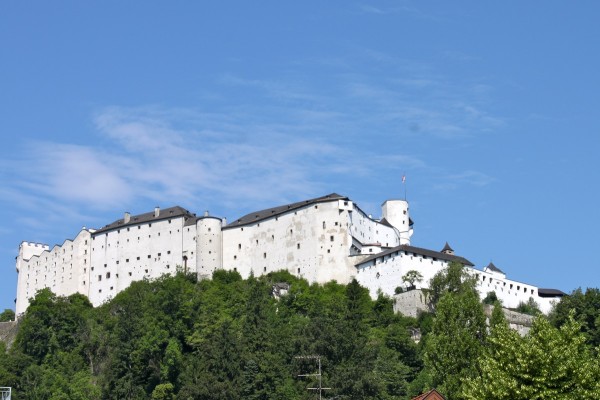 Visiting Salzburg, you shouldn't miss out on the Hohensalzburg Fortress! The largest, fully preserved fortress in Central Europe sits amidst the old town atop the Festungsberg, being the town's landmark. Hohensalzburg, built in 1077 by Archbishop Gebhard and considerably enlarged by Archbishop Leonhard von Keutschach attracts more than one million visitors every year. With a length of 250 m (820 ft) and a width of 150 m (490 ft), it is one of the largest medieval castles in Europe. During its long history the Hohensalzburg Fortress has never been conquered by invading armies.
I will provide entertaining and illuminating commentary whilst we explore the castle and enjoy the breath-taking views of Salzburg and the surrounding area. There is a comfortable funicular railway, if you don't wish to climb to the top of the Festungsberg.
City Mountains
The City Mountains of Salzburg, Festungsberg, Mönchsberg and Kapuzinerberg not only serve as local recreation areas to leave behind the hustle and bustle of the city. On the mountains surrounding the city centre we will discover lovely paths and find again and again unique and diverse views over the old town of Salzburg.
Explore with me these green oases and you will be astonished how much you will find out about this beautiful city during this pleasant walk!
Contact me!